Running an extraordinary business can be hard and magical at the same time. The magic is you creating exactly what you want. And there is no better feeling.
The tough times can leave you feeling alone and like you are wading through treacle.We can't promise that there won't be tough times but we can help you maintain the magic. Work with us to develop a resilient mindset, disciplined thinking, increased creativity and problem solving and a committed and passionate team.
My mission is simple. To restore humanity to business, helping you reconnect with passion and purpose. Fascinated by why we do what we do I help you access the power of your mind to create the business and life that you want.
I have marketed multi-billion dollar brands; worked with people in deprived communities to build a better future; facilitated youth development programmes; built a school in Africa (with a bunch of teenagers); studied psychotherapy, NLP, coaching, psychology and neuroscience: managed large stakeholder groups; reconnected people with their creativity; helped teams grow in confidence, resilience and performance.
I have worked for the likes of Unilever, Colgate, Bristol-Myers Squibb, Manchester Business School, The Chartered Institute of Marketing, The Marketing Centre and a host of ambitious SME's across the UK.
Over the years I have met a few people who excel at what they do and have a shared mission to help other people be the best. Each one of my associates is the best in their field of expertise. They have the qualifications and the milage of experience to back it up.
Helen is a storyteller, writer and marketer extraordinaire! She is a master with words and helps business leaders and owners just like you build compelling and powerful brand narratives - stories that help you gain clarity, precision and most importantly results. She is a natural trainer and coach and I defy anyone to not feel uplifted and energised after working with Helen.
Phil is a brand geek who not only knows how to make design beautiful but also understands the importance of getting your message across and making people take action as a result. He is one of the few creatives who gets strategic marketing. Phil works with us to help clients visualise their communication whether that be bringing internal values and purpose to life or creating a brand that customers love.
www.neavecreative.co.uk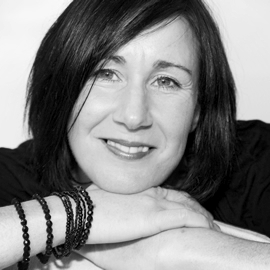 Alison is a real change agent. Using a range of techniques underpinned by a unique blend of Neuro Linguistic Programming, coaching, clean language coaching and hypnosis Alison is able to free you of your mental limits and inspire you to achieve your dreams. Her vivaciousness and natural ability to engage people is unique. Whether working one to one or with teams Alison will leave you bursting with confidence, self-belief and motivation.
www.2mindsnlp.com